Let's have a look at 5 Best Ways to Bypass Windows Lockscreen to easily unlock your locked computer by following the simple guide discussed below.
Ways to Bypass Windows Lockscreen:
Method 1: Bypass Windows Password with Command Prompt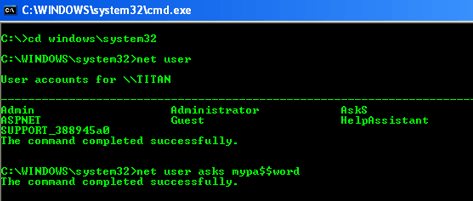 Firstly to Bypass Windows Lock screen, you have to restart your PC
Then press F8 to enter "Safe Mode" then explore to the "Advanced Boot Options".
Wait for some time, you can see Windows boots up to the login screen. Click Administrator,
Go to Start > Run and sort cmd.exe, a Command Prompt exchange take care of pops.
Type net client and press Enter. Every one of the windows records will be recorded, then sort the record you wish to change.
When the charge is finished effectively, the new password has been effectively reset.
Method 2: Bypass Administrator Password on Windows 7 with Recovery Utility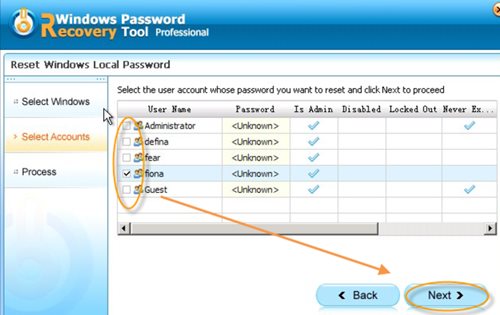 Download and Install Windows Password Recovery on Your Another Normal Computer
First of all, you have to download and introduce program on another available PC firstly, the establishment is anything but difficult to work, then open the program. You will see the fundamental Window underneath.
Start to Make a Bootable Recovery Disk
This program gives two approaches to making a recuperation plate, here we take USB streak for instance. After the establishment, embed your USB glimmer to a typical Windows PC, then you'll be requested that select a Media sort to make a recuperation plate.
Here you ought to Click the USB Device catch and select your USB drive starting from the drop list. At that point click "Burn USB" to give the program a chance to burn the ISO pictures records to your USB drive. It will require some investment to complete the burning procedure.
Insert the USB Drive to Your Locked Computer and Boot Computer from USB
After made a recuperation plate with your USB drive, then embed it to your bolted PC. Here it's likewise critical that you should change BIOS boot grouping to make it boot from USB. Restart your bolted PC and press "Del" or "F2" catch while the PC is introducing, then Go to the bios setting and change the BIOS alternatives. All things considered, press F10 to spare your progressions.
Start to Reset Your Password, then Reboot Your Computer
Keep the USB jump-stopped to your PC and reboots your PC after the boot arranges has been changed into USB. At that point Windows password recuperation program will be start-up amid the booting; you will see the principle screen. It will naturally identify all the present record and rundown to you. Simply select the objective client that you need to reset. At that point click the "Reset Password" catch.
After the watchword reset, the password of the objective client you select will be clear. "Salutation" message will fly up once the watchword has been reset effectively. At that point, Click "Reboot" to restart PC without login password.
Method 3: Bypass Windows Admin Password with Recovery Utility
Burn Windows watchword reset circle with writable USB streak drive.
Insert bootable USB streak crash into open PC and run Windows Password Genius.
Select the suitable expulsion gadget and Click Begin blazing catch.
Format the USB streak drive and burn watchword reset plate into it.
Exit USB streak drives after effectively burning.
Remove and sidestep Windows administrator watchword to login PC.
Plug USB recuperation plate into your bolted Windows PC.
Set Windows PC boot from USB streak drive.
Windows Password Genius keeps running on bolted PC and reloads all Windows client accounts.
Select the login executive in client rundown, and Click Reset Password catch.
Confirm to expel Windows 7 administrator password.
Tab Reboot catch to restart bolted Windows 7 PC, and launch USB recuperation circle so as to make PC boot from hard drive.
Method 4: Use Group Policy Editor to Disable the Lock Screen
Hold down the Windows catch on your console, and then press the R key to dispatch the Run exchange. From here, sort "gpedit.msc" and press Enter. On the off chance that you get a mistake message now, you'll need to utilize Method 2; however else, you ought to see the Group Policy Editor window fly up.
In the Group Policy Editor now, extend the Computer Configuration envelope tree in the left sheet of the window. From here, grow the Administrative Templates and Control Panel subfolders, and then click the Personalization organizer to choose it. Next, double Click the section in the correct sheet of this window that says "Don't show the bolt screen."
From the window that flies up next, select the "Enabled" choice on the left-hand side, then Click "Ok" at the base of the screen. When you're set here, just reboot your PC and the Windows boot screen will be away for good.
Method 5: Use Registry Editor to Disable the Lock Screen
To start, press and hold the Windows catch on your console, then hit the R key to open the Run exchange. Next, basically sort "Regedit" and hit Enter.
In the left sheet of the window that surfaces next, extend each of the accompanying organizers.
HKEY_LOCAL_MACHINE\SOFTWARE\Policies\Microsoft\Windows
Next, right-Click the Windows organizer, then Click "New" and select "Key."
From here, right-click this recently made key and Click "Rename," then change the name to peruse Personalization.
Next, select the Personalization key that you just made by clicking it once, then in the correct sheet of the window, right-click any vacant space and Click "New," then "DWORD (32-bit) Value."
When you're finished with that, right-click this recently made DWORD and Click "Rename," then change the name to peruse NoLockScreen.
From here, double Click the NoLockScreen DWORD that you just renamed, then a little window will fly up. In the "Esteem information" field of this fly up, enter the number 1, then Click "OK." Then reboot your PC.