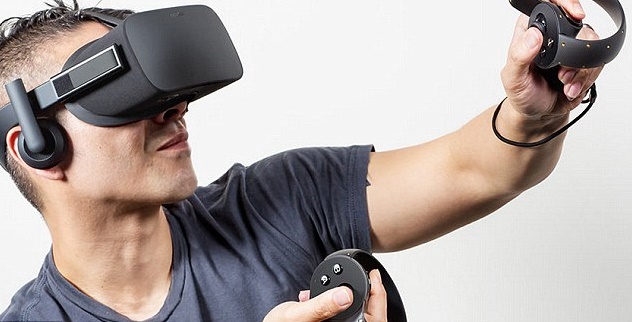 Virtual Reality is the advance phase of technology, which is gaining huge popularity from tech lovers. Virtual reality or VR is a magnificent technique to put you somewhere else with the help of the potential technology, whereas in reality, you have not moved a bit. This is the technological revolution of 21 century. This experience is available through a headset and a motion tracking.
If you are pretty much interested in getting a brilliant tech experience in VR, then we have a few best solutions for you in this article. Read on:
Oculus Rift VR
Oculus Rift VR has better features than any other Virtual Reality headset. The wide field of view, a resolution of 1080x 1200 per eye, a 90 Hz refresh rate, combined headphones for 3D audio effect and the positional and rotational tracking system are some of the key features that made Oculus Rift exceptional. These features provide the consumers with an engaging Virtual Reality experience. This VR can hit your pocket with 599 US Dollars.
Agnus VR
Agnus VR is an Indian product to experience Virtual Reality on an economy range. It is one of the best VR solutions without any compromise on the experience. Just transform your smartphone into the VR headset and add a strap. This solution is quite cheap and easy to use if you compare with other cheap VR headsets. You can watch 3D movies or play 3D games comfortably because of its nice design, ability to adjust focus, high-quality optical lenses and soft faux leather padding. It can easily replace the cardboard. The price is 2599 Indian rupees.
Google Cardboard
Google Cardboard is the most affordable and one of the best Virtual Reality devices in the world. Obviously, you cannot expect the experience as Oculus Rift VR or any other VR; however, it does justice to its price. You just need to transform your smartphone into a cardboard model. Different types of the Google cardboards are available in the Google's store. You can also make your own VR headset by the instructions available on the internet and ready kit offered by Google store. The price range is 14.99 US Dollars to 29.99 US Dollars.
HTC Vive
HTC Vive is the only VR solution that can track your movement. This system consists of a set of motion regulators than PlayStation Move. HTC Vive comes with a headset, two motion controllers and two base stations to transform the whole surrounding area into a Virtual Reality zone. However, this amazing VR experience can hit your pocket with quite a high price 800 US Dollars. It also has some specific technical support requirement and needs plenty of power.
Sony PlayStation VR
Sony PlayStation VR is the most elegant, easy to use and affordable tethered VR experience. You can play the PS4 game and proprietary titles. Though, you need to buy a PlayStation Camera for the headset and a PlayStation Move Controller package for motion controls. You can manage this system with 400 US Dollars which is less than some other VR systems in the market.