About SEO and Google Ranking
SEO is "Search Engine Optimization" and it is the process of achieving traffic from the search results on search engines such as Google, Yahoo, and Bing. The traffic can result from any kind of organic, natural, free or editorial search. Depending on the relevancy of the information provided on the links, website, videos or audios, the search engine highlights the listings also according to the rankings (for example, Google ranking) provided to them. Primary results are shown at the top and so on, others follow.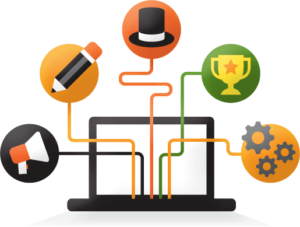 Therefore, Google Ranking can be defined as the search engine placement of information in the form of content, videos, audios, GIFs, etc. that helps in greater visibility to the viewers. When one looks for a particular keyword in the search engine, the content which is ranked higher via Google ranking will be displayed first thereby increasing traffic for that particular link or website.
It is thus necessary to post relevant and quality content for yourselves (your business), and also have an updated information in it.
Importance of Backlinks in SEO
Backlinks are incoming hyperlinks from one web page to another website. It is believed that the more backlinks one has pointing to their website, the more popular it will become. Backlinks are the text linking strategy that helps for better ranking of a particular keyword and ultimately the web page. These can be provided with help of anchor texts as well as generic keywords. Backlinks make a huge impact for website's prominence in search engines like Google, Bing, and Yahoo.
Here also, quality is utmost important, backlinks would always be naturally placed. It should not sound as if you are forcibly putting some links in between some inappropriate places. Quantity does not matter but the quality is a must for backlinks. If used sensibly, backlinks provide mutual advantages to both the sides, the side that lets you put backlink as well as the side whose backlink is provided as viewers are mostly expected to definitely get a check on backlinks content.
What Are Expired Domains
Expired domains are the dropped out domains from zone files in the last two weeks due to an update of links or content. Domize removes old domain names and updates the list every 24 hours thereby adding some newly formed domains related to the links.
It should be noted that an expired domain bears higher authority than the brand new domain, therefore, building a network on an expired domain is important. Expired domains can provide you with backlinks, a higher number of referring links, page authority, decent domain authority, citation flow and trust flow. It is also important to do some research and find some quality expired domains that help to build a standard of your website. Quality expired domains might be hard to find.

Risks Included with Expired Domains
Expired domains can be risky too as when some links redirect you to expired domains, you tend to trust it less. As sometimes, viewers may experience to find it irritating and low-quality content with zero updates on the matter.
One might also face overly optimized anchor text through expired domains and may result in difficulty for the website link to become a Penguin survivor. Instead of working great for your business, it might give negative SEO rankings for you.
How Expired Domain Can Boost Your Traffic and Authority (1-10k Backlinks In Minutes)
Registering with expired domains can score you backlinks, authority and domain age. When you come up with a new brand domain name, it is difficult to establish its domain age from the beginning. Here, expired domains links can provide you some visibility among viewers as it will be well established having a great domain age. Secondly, when you use expired domains as a medium to redirect to your current domain and using it as a new domain, it will effectively increase traffic for the new one. Thirdly, you will be able to grab the advantages of all backlinks used in the expired domain. There will be a good linking among the websites to redirect to the destined webpage. There are numerous SEO benefits if you are able to grab high quality expired domains with a reliable history. Also, making sure it is devoid of any past penalties that might harm your brand image.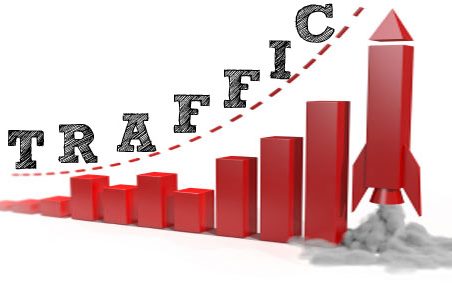 Step By Step Guide to Redirect Expired Domain To Your Website to boost Ranking
Expired domains enable the big head to start for your newly established content and the following steps can be followed in order to boost ranking through expired domains:
301 redirect to your current website- By doing this, when a keyword is searched through a search engine and an expired domain appears, it is redirected to your site and authority from the expired domain is passed on. However, one must be careful not to put endless 301 redirects for their links.
To redirect page(s) on your site, open up your FTP and log into your website.
Work your way into in the root web folder in order to access your .htaccess file
Building a blog network site: In order to sound natural, using unique articles, images, themes, videos and topics in your web page will help add links to other already established expired domains or authority sites in your niche. Linking both of these will add great value for SEO.
Domain and Page authority means higher quality; it can be achieved by linking your links to expired domains.
Buy High Authority Expired Domain
It is very difficult to find a domain that actually benefits you. As domain should not be spam and should be of High Domain Authority and Page Authority and have reasonable backlinks that can boost your search engine traffic and authority. So to make your work easier our expert team created Gigs for expired domains where you can Directly Get High DA PA Expired Domain URL to buy.
Price List:
We will find the Expired domain name that will be spam free and will have around 2000-5000 backlinks that you can use to boost your traffic.
Prices are categorized according to DA(Domain Authority) & PA(Page Authority):
#1 DA & PA 10-20 : 5$
#2 DA & PA 20-30 : 10$
#3 DA & PA 30+    : 20$

Leave a comment below if you want to discuss anything before ordering your high authority domain URL to buy.