Best Free Video Editing Software for Windows PC – Video editing is a great pro task which the Windows users could be able to do on their devices, and this is the way through which they could be able to make up those cool looking videos. Might be this is your deal to make up the videos for professional purposes or just for the passion the good video editing software is the must. Though there is numerous video editing software available for the Windows platform, it could become hard for you to find up the best one. Here in this article, we have written about the best video editing software that is available for the Windows PC, and you could use these potentially to greatly edit up your video projects. If you were also seeking for the best video editing apps for your Windows PC, then you are exactly at the right place because we have listed all those video editing apps that are superbly capable of their corresponding tasks. Now it's your time just to follow up reading this article and hence get to know about those video editing software!
Also Read: 10 Best Whatsapp Tricks and Hacks For iPhone
Best Free Video Editing Software for Windows PC
The best available video editor for the Windows which is rather made by the Microsoft only. This software could be easily used to create up some great videos or the clips by editing them with those rich transitions and tools. For those looking for the best video editor for general purposes only then, this one is the best!
Powerful free video editor that contains many useful features like compression, video splitting and the addition of the audio tracks. This video editor could be successfully used for the fast processing of those edited videos as well as drag and drop induction of various effects. Overall this is simply good for basic video editing!
This editor is made such that the basic users or the beginners would find it great to work with it and also find it easy to edit up the videos, and the professional editors would also find up many of such important functions inbuilt to this software which could be utilized for the post production of the movies or the videos!
Got some great reputation, this video editor is amazing for the home usage, but with some advanced knowledge the users could even get the most out of it and produce those professional looking videos. You probably get all those tools and features which are required to make that simple video look great, and the processing for all that also takes a very short time!
For simple tasks like cutting, splitting, applying filter effects, etc. Avidemux is the better choice. This app would help you transform any of your videos with those simple techniques very quickly, and the resultant video could be grasped too very fast.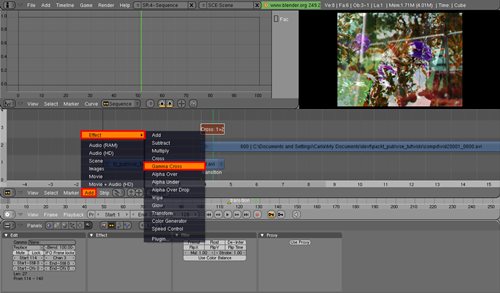 A professional grade video as well as graphics and 3D app with all those features integrated with such a great interface with lots of tools and functionality, the blender could easily compete with those advanced video editors. It could be hard to learn the blender at first but to be true it is highly capable video editor which could be used even to edit up the movies!
Combine photos, videos and the audio files to get up the resultant video, even apply some basic filters and the effects and transform up the video using some tools. This free app could be the best for those who are just in need to make up the fast presentation video by combining that audio, video, and photos!
The best available free video editor for the Windows platform which too has the premium version also which you could buy for those extended features. This NLE based video editor is simply best suited for editing professional quality videos!
Very very simple video editor for those who just want only a few tweaks and adjustments to their videos. The best part of this editor is that it could be controlled very fastly through the keyboard shortcuts. Nothing else to say about this!
After reading up the above article you have now got the best video editing software for the Windows PC. Hope that you might have liked up all those apps for the Windows, start to make up your great video projects using any of your favorite app from the above list. Just go and install that favorite video editing app on your Windows PC!